Main content starts here, tab to start navigating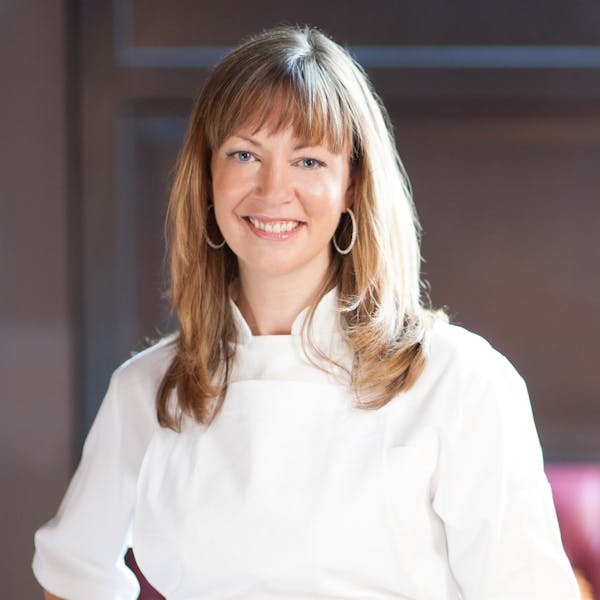 Jennifer Puccio
Executive Chef
Jennifer Puccio is the Executive Chef of Big Night Restaurant Group, and partner in Big Night's celebrated Bay Area properties Marlowe, Park Tavern, The Cavalier, Marianne's, Leo's Oyster Bar, and Petit Marlowe.
Puccio's culinary career began on the East Coast where she attended The New England Culinary Institute at Montpelier. After graduation, Puccio worked in Boston with chef Stan Frankenthaler at Salamander, as well as acclaimed chef, author, and James Beard Award winner Anna Sortun at Oleana, where she learned the art of creating balance while working with bold Middle Eastern and Mediterranean flavors. A move to the West Coast afforded Puccio the opportunity to work with some of the area's top chefs, including Daniel Patterson, Wendy Brucker, and Jeremy Fox.
While serving as the Executive Chef at Cortez, Puccio earned her first top 100 ranking and three-star review from The San Francisco Chronicle in 2009. This was an honor she went on to receive five more times – when opening Marlowe in 2010 and again in 2014, Park Tavern in 2012, The Cavalier in 2013, and Leo's Oyster Bar in 2016 – making Puccio the most-starred Executive Chef in the Bay Area. Under Puccio's direction, the James Beard Foundation nominated both Park Tavern (2012) and The Cavalier (2014) for Best New Restaurant in the country, and in 2015 Puccio was named a semifinalist for the James Beard Award, Best Chef West.
— 10/2017