Main content starts here, tab to start navigating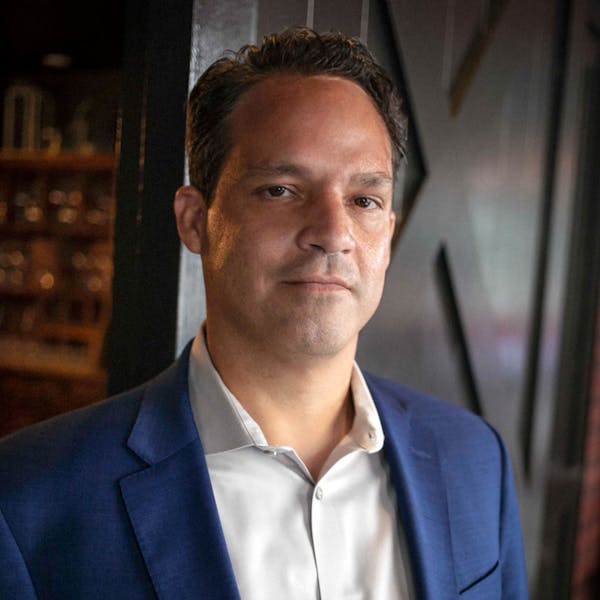 Andrew Fuentes
General Manager
Andrew Fuentes first discovered his passion for fine dining at Marin County's The Lark Creek Inn in 2001. His pursuit of an education in hospitality took him to San Francisco in 2002 where he landed a position at historic AQUA in the City's bustling Financial District. There he refined his skills to the Michelin standard and the restaurant was awarded 2 stars in 2006.
Andrew has since worked alongside some of the Bay Area's most talented chefs and restaurateurs. In 2014, while serving as lead captain at The Restaurant at Meadowood in St. Helena, the front of house team won the James Beard Award for Best Service in the country. After holding captain positions at Cyrus, Healdsburg and COI, San Francisco, Andrew decided to pursue a career in restaurant management.
He began as Assistant General Manager at the then #27 restaurant in the world, Saison in San Francisco, where he discovered his penchant for teaching fine dining, motivating, and leading. He took his 1st General Manager position in 2017 at Eight Tables, San Francisco by George Chen, and was nominated by the Saucy awards in 2018 for Manager of the Year, within his first year in the position.
Andrew came to Ozumo Concepts International in February 2019 as General Manager of Ozumo Santana Row in San Jose. He propelled the restaurant to profitability and the best rating of any restaurant on Santana Row in just one year. In February 2020 Andrew was promoted to Director of Operations & Service for Northern California at both Ozumo locations in San Francisco and San Jose. In this position Andrew was also involved in planning and developing any new restaurant openings within the portfolio.
Andrew is a native to the Bay Area where he continues to reside with his wife and their twin son and daughter.
— 5/2021